IIot Gateway
In contrast to many similar products on the market, DIAP is an all-inclusive solution integrating both hardware and software. The DIAP IIoT gateway collects all types of data and is fully compatible with any PLC, sensor or industrial robot.
The technology behind
The DIAP gateway collects data from your production units and sends the data to a secure cloud storage from where the DIAP software analyzes the data. Using your normal web browser, you can access the data in the DIAP dashboard and gain an overview of your entire production.
The DIAP gateway is easily installed in the electrical cabinet, and it is ready to collect data as soon as it is connected.
All you need to do, is to decide what type of data you wish to collect and from where you want to collect it – PLCs, sensors or robots.
An all-inclusive solution
In contrast to many similar products, DIAP is truly flexible because it provides you with an integrated hardware-software solution which is fully compatible with any PLC, sensor or industrial robot.
DIAP communicates with your production equipment via I/O connectivity or Ethernet, and it is compatible with all common communication standards such as Profinet, OPC-UA, Modbus, CAN-bus etc.
DIAP is the obvious choice if you wish to digitalize your production and work towards Industry 4.0. And it does not require you to make large investments or change your way of working completely.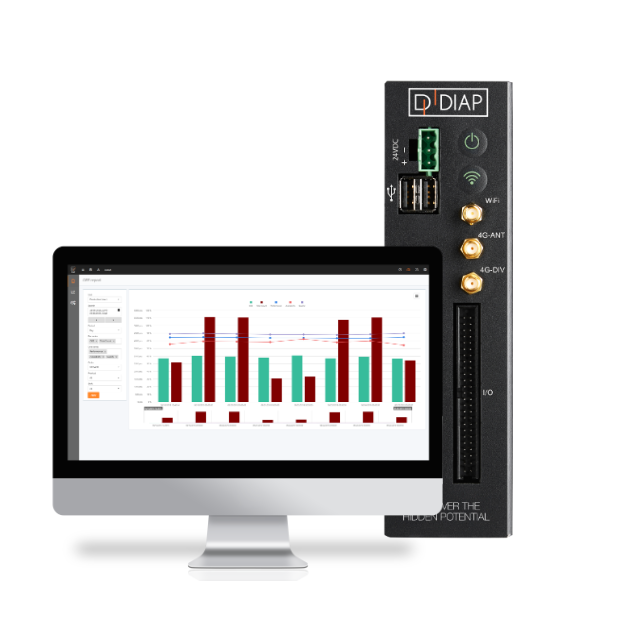 How does it work? Study the technical details
The aluminum-cased DIAP gateway is designed for industrial use and can be deployed in almost any type and size of production environment. It is fully operational in temperatures between 0 and +60 degrees Celcius. Study more details and download our technical datasheet.
Secure cloud storage
Your collected data is transported securely from the DIAP gateway to a cloud database for safe storage. DIAP uses Microsoft Azure to ensure maximum protection of your data.
Local protection
The latest Linux security features incl. extended DAC
A key management subsystem for managing cryptographic keys within the kernel
Features
Complete infrastructure: SQL database, website and IoT hub
Communication
Highest security standards
Secure connection: TLS 1.2 and RSA with HMAC-SHA256 symmetric keys and signature
VPN or cloud access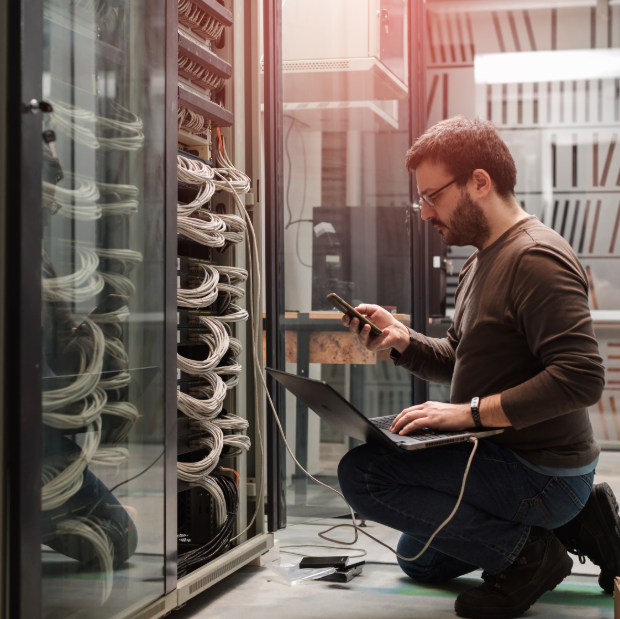 End-to-end data security
Multi-level information security
DIAP is equipped with multi-level information security to ensure that the collected data is protected in the best possible way.
Highest security standards available
We have secured every element of the DIAP data flow with the highest security standards available for an end-to-end security.
Restricted user privileges
The system has restricted user privileges. Users are grouped as full access administrators or restricted access operators. Each user has a unique password with two-factor authentication.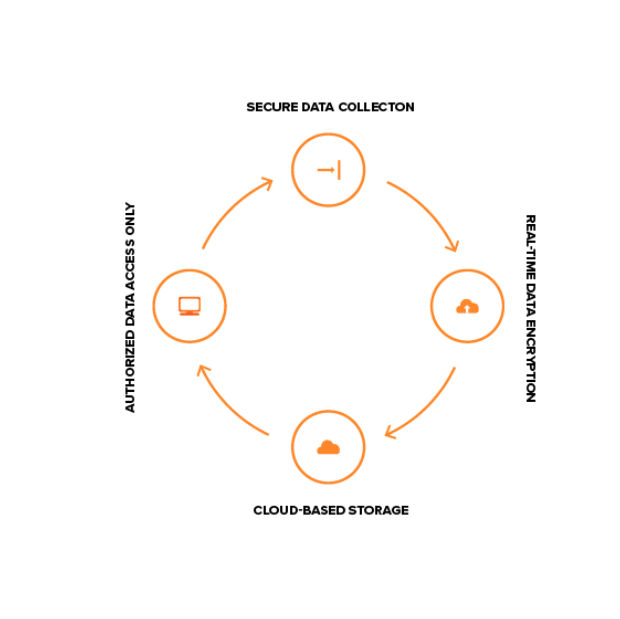 Visit our knowledge base
DIAP knowledge base is our self-serve customer library including functionalities such as frequently-asked questions (FAQ), user guides, how-to articles, protocol guides, etc.
With more than 100 published articles, you can be almost sure to find an answer to your DIAP question.
Talk to
Jens Rosenkilde
Sales Manager
+45 5156 8671
jre@dataintel.dk