About us
Data Intelligence A/S is part of the Danish engineering company Eltronic Group. We are a pioneering company working in the field of Industry 4.0 helping companies collect, analyze, and visualize valuable production data.
Who we are
Data Intelligence A/S is a pioneering company working in the field of Industry 4.0. We wish to help companies increase efficiency, reduce costs, improve product quality, and actively work with sustainability by collecting, analyzing, and visualizing production data.
With the will to change status quo and redefining the rules in the industry we have developed a leading digitalization platform to generate valuable data-based knowledge for manufacturing companies.
Our Industrial Internet of Things platform is called DIAP which is short for Data Intelligence Analysis Platform.
DIAP allows our clients to gain an overview of their entire production and optimize exactly where it is needed.
We operate within many industries. Each company and each production line are different. That is why collaboration with our clients is crucial. While the client is an expert on their production, we can help them get to the next level. That combination will provide our clients with tailored solutions, tangible digital production lines, and access to valuable data.
Our dedicated specialists and project managers have many years of experience developing embedded software and hardware solutions for industrial use.
How we work
Reducing costs, improving quality, increasing productivity, doing things smarter, or making better use of the resources – it all starts with DIAP. You make the changes, but we enable you to do so. Check out our company profile video and learn more about how we work.
Part of Eltronic Group
In 2019 Data Intelligence A/S became a separate company, but we are still a part of Eltronic Group. This ensures a strong and solid foundation of our company as well as gives us the opportunity to benefit from a wide range of available competencies from our sister companies.
We have more than 20 years of experience with production optimization and management.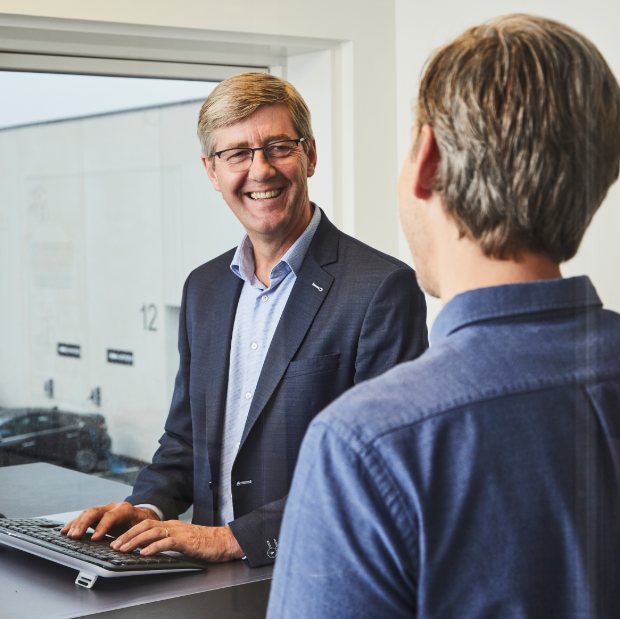 Values
Our values are the fundamental principles that guide us in everything we do. They also express what we expect of each other as colleagues at Data Intelligence, and what others can expect of us.
Responsibility
We take responsibility for conducting business with integrity
We do not let the customer down and conduct our business with integrity. We believe that together, we will achieve the best possible result. Fair play, ethics, and loyalty have top priority between us, our partner companies, and the customers they serve.
Quality
We enable top quality to compete on a global scale
We enable top quality to compete in our industry. We use our expertise to carry out projects from initial ideas to high quality results. This is enabled through highly documented, transparent, and traceable processes.
Persistence
We persist until we achieve
We know that persistence is a vital trait to ensure success. A job is only finished when everything is on track.
Innovation
We believe in the power of innovation.
We encourage the spirit of innovation and thinking differently that affects change in the manufacturing industry and the world at large.
Alliances
Building strong, mutually beneficial alliances is the key to success
We aim to build up close alliances with our partners. Only through learning processes and partner relationships can the optimal solution be obtained.
Talk to
Christa Helene Dahl Andersen
Business Coordinator
+45 42 76 62 53
cda@dataintel.dk